Annual Transition Expo – Wednesday 4th September 2024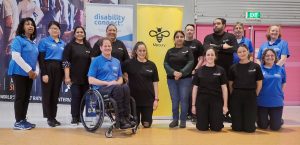 Transition Expo – Explore what may be available to you when you leave school.
Save the Date: 4 September 2024
Venue: Auckland Netball Centre, 7 Allison Ferguson Drive, St Johns
Time: 9am-2pm
Interactive Activities: 
Opportunities and advice from Transition, Vocational, Funding Hosts.
Information from Service Providers e.g., Banking, Education, Legal Services
Information on Sport, Recreation, Art, Dance and social opportunities.
Conversations with future employers from The Disability Employers Network – home of the Accessibility Tick programme.
Small Business
Chill Zone – quiet sensory space
Auckland Libraries Sound Space
Cafe on site
Click here for a list of previous Stall Holders
Expo Opening Speaker – To Be Confirmed
Send your questions to: admin@disabilityconnect.org.nz
Additional Information:
Sign language interpreters available throughout the day
Free parking
Wheelchair accessible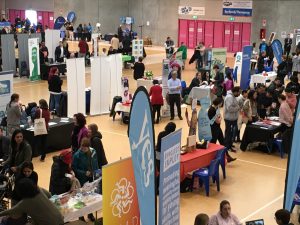 All students and young adults (14 – 30yrs) with a disability, their families and those involved in the disability sector will enjoy this day.
For more information or if you would like to have a stall:
Email: admin@disabilityconnect.org.nz
Phone: 09 636 0351
Website: disabilityconnect.org.nz
Facebook: https://www.facebook.com/ParentandFamilyResourceCentre/
You can see previous media coverage from the event here:
Disabled students transition from school to work made harder by Covid-19
Govt Launching first NZ sign language led consultation to amend law
Supported by Ministry of Social Development
We would really appreciate it if you were able to share this invitation as widely as possible.
Discussion Panel - 9 March 2022
To see responses to questions we didn't have time to answer in the live event, click here.